Traveling with Kids- Kleine Globetrotter Magazine
On vacation or traveling with children. Do you have plans? And do you want to get ideas about a trip or holiday with children? Or just dream away with holiday stories?
Then the magazine Kleine Globetrotter Magazine is definitely something for you!
Traveling parents
Although it may seem far away now, the time when we go on holiday again and can travel will come again. To get in the mood and get inspired, there is Kleine Globetrotter Magazine, a magazine for parents who love to travel. For all small and big adventurers! Because traveling with children is so much fun!
I know all about that.
I got the travel genes from my parents
It is obvious that I inherited my travel genes from my parents. When I was two years old (this was in 1976) we traveled through England for three months. That was quite extreme for the time.
Now of course I don't remember anything about this, but the ground for traveling had been laid.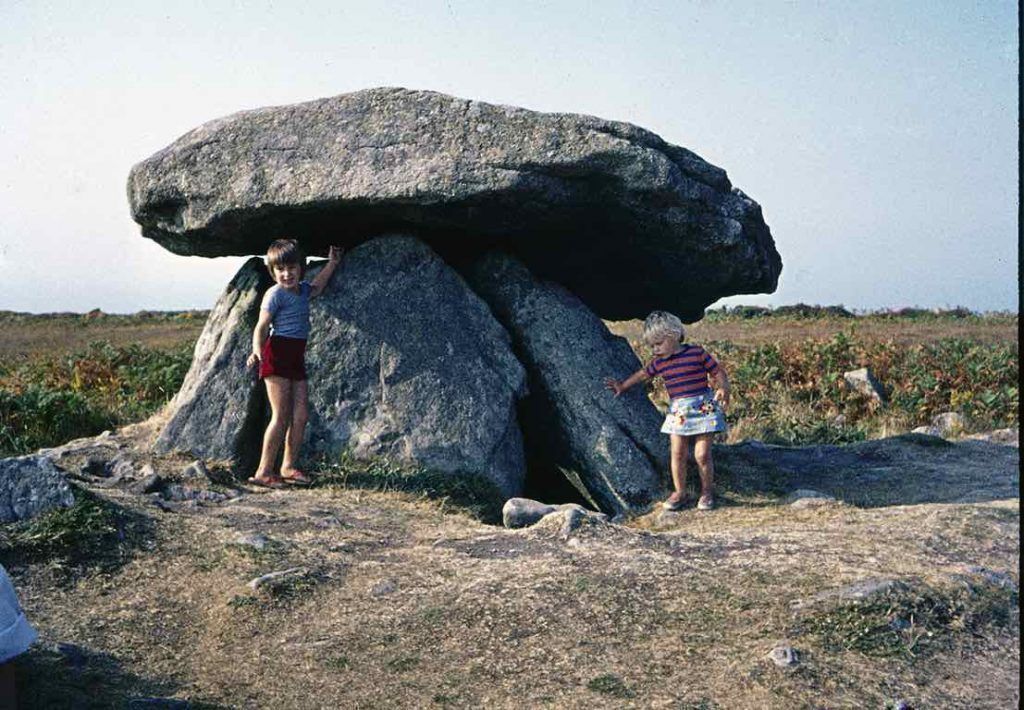 Five or six weeks on summer vacation
My father was a teacher and we went on long vacations every summer vacation. five or six weeks away was quite normal. We always went to campsites in France, Austria or Italy. If only there were mountains to hike.
When I went on holiday for the first time with my sister on a youth trip when I was seventeen, I found the two weeks in France only short, I was so used to it. Holidays have always been fun for us, enjoying with our family, discovering places and above all enjoying nature and freedom.
A year of backpacking and more
I have always had the urge to travel. When I was 23 (in 1997) after finishing my studies I went backpacking through Australia for a year. I went alone, but through an organization that would help me and other young people on their way during the first few days. On the plane I sat next to a girl, with whom we clicked so well that after a few days we decided to travel together. We bought a Toyota van and hit the road.
After a few months my sister also came and in the end the three of us traveled and worked through Australia for a year.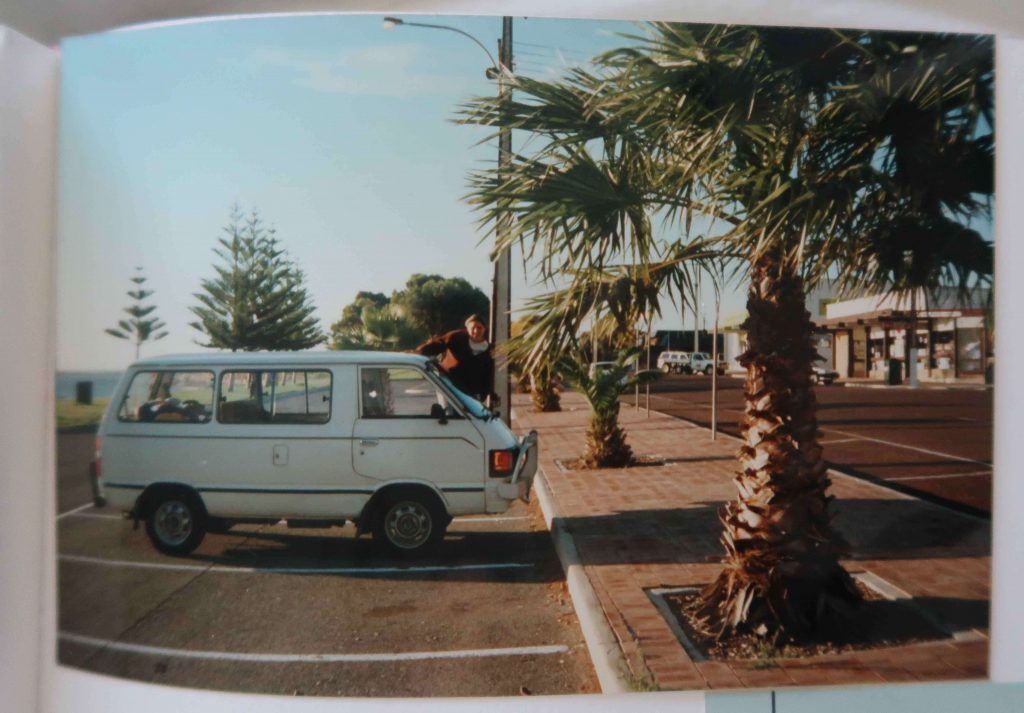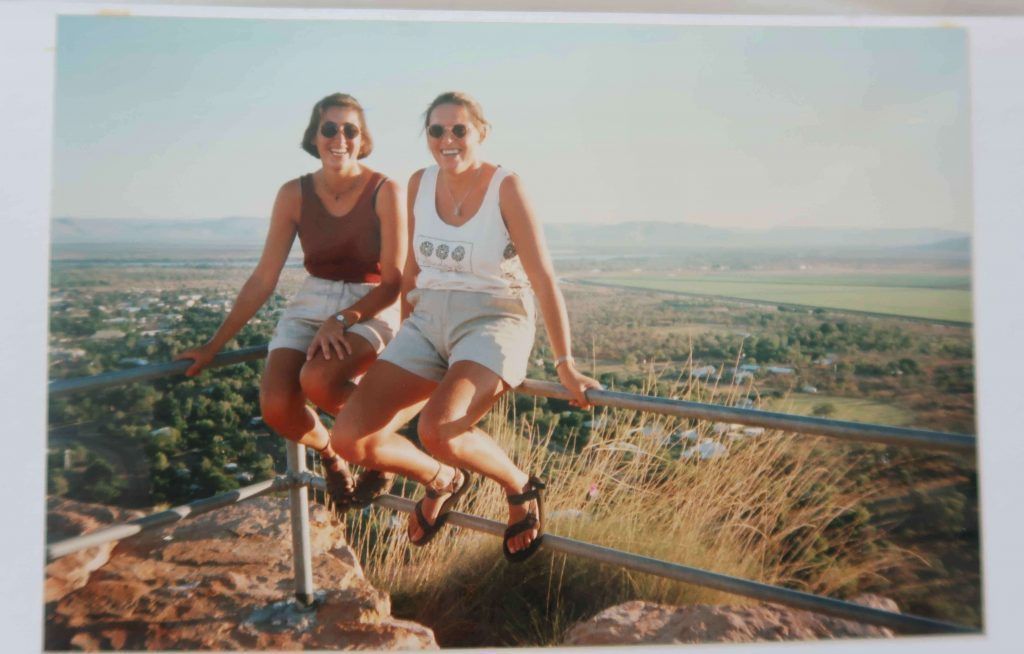 After a few years of work we wanted to leave again
After this, the urge to travel was not gone. My sister and I both went to work, but in 2001 we left for America for six months. In a car and with a tent we visited all the well-known and lesser-known places of this country.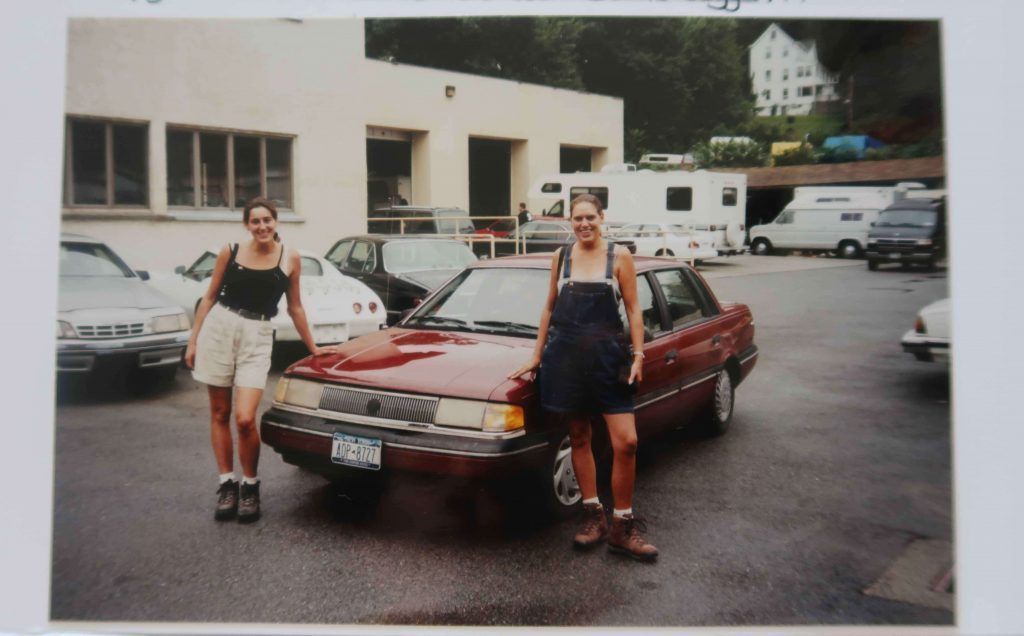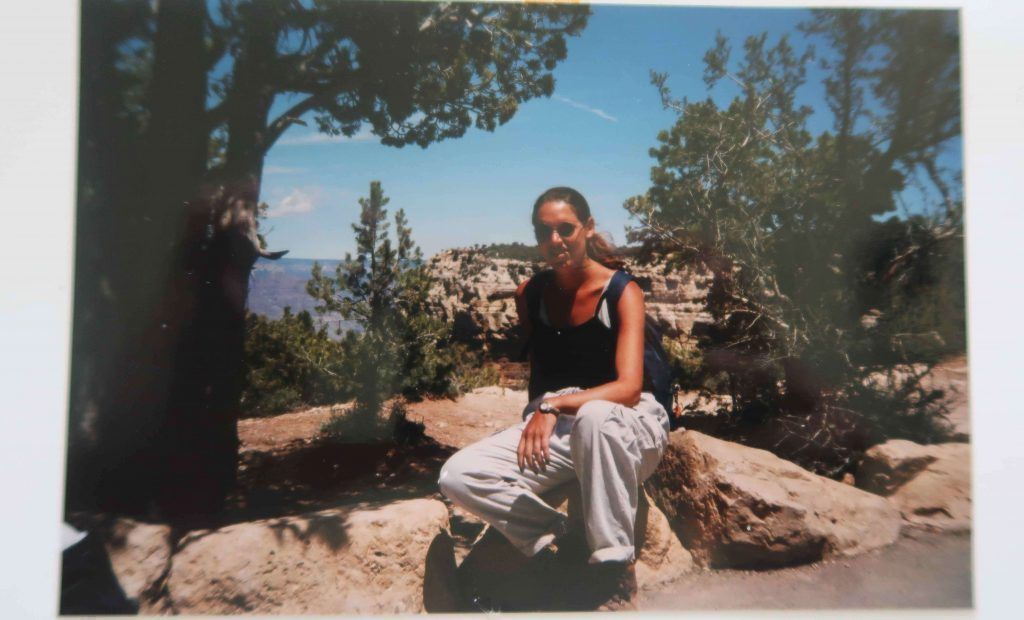 Fortunately, I found a man who loves to travel
Luckily I have a husband who loves to travel just as much as I do. In 2011 we decided to travel through America and Canada in a camper for seven months with the children, who were then 3 and 1. My sister has been living in America for sixteen years now, so we already had a start and end point.
These seven months have been crazy. To travel together in a motorhome for so long gives you so much as a family. Of course the children can't remember anything about it, but we hope to be able to pass on our travel genes to them.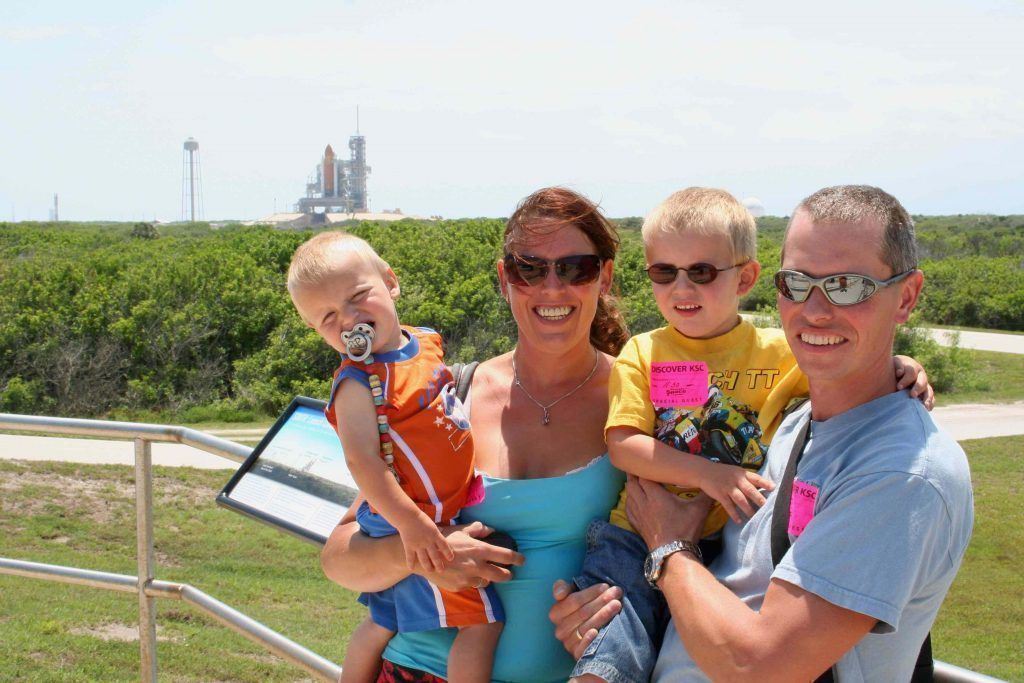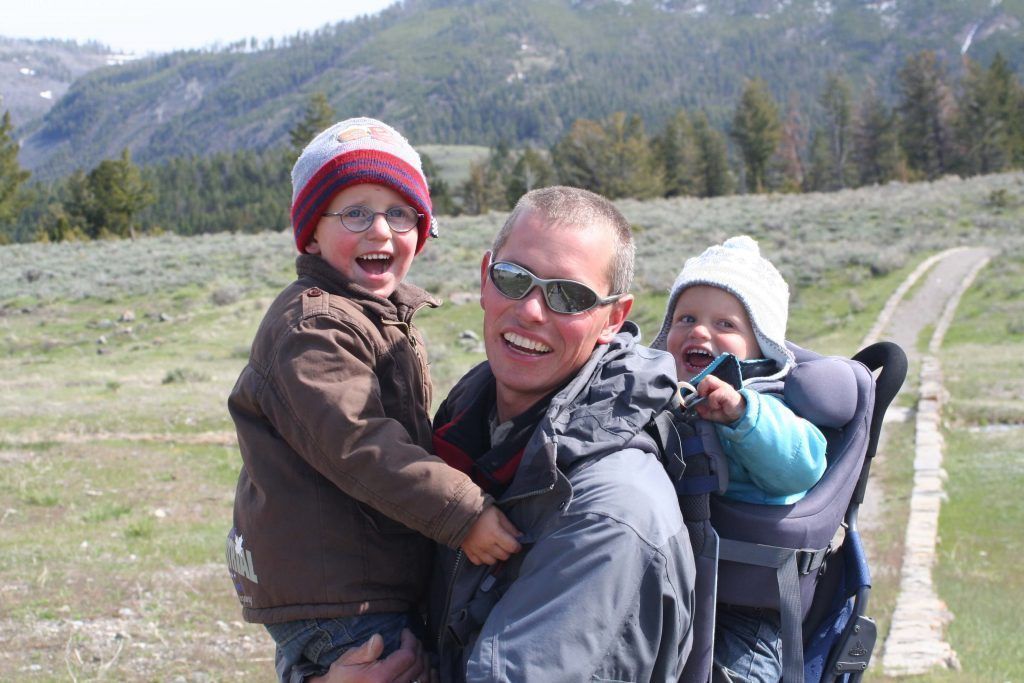 Hopefully they have our genes
And of course that traveling does not only have to be long journeys. I myself enjoy a weekend of climbing in the Ardennes, a summer holiday in Austria, Switzerland or the autumn holiday in the South of France just as much. This year we have everything planned to go to America again.
Although I'm still afraid at the moment that this won't happen, I'm holding out hope. Finally, I would like to see my sister and her family again.
Read inspiring stories
When we traveled for those seven months I kept a blog on a travel site. I liked this for myself to read back later, but also to inspire other people. I myself also really enjoy reading about travel and vacations and actually I still prefer to read this in a magazine.
And that's why I'm so happy with the Kleine Globetrotter Magazine.
Little Globetrotter Website
Kleine Globetrotter Magazine is part of the Kleine Globetrotter website. On the website you will find a lot of information about traveling and holidaying, with the most beautiful destinations and practical tips. Marlieke from the KleineGlobetrotter website wanted more.
And that came! Kleine Globetrotter Magazine is a magazine for and by parents who love to travel. The magazine radiates professionalism with beautiful photos, tips and ideas. The lyrics are written by parents like you and me and you can read that.
The stories are easy to read and take you to the most beautiful places in the Netherlands, Europe and around the world.
And now also Kleine Globetrotter Magazine
Kleine Globetrotter Magazine is the first magazine that is entirely about traveling with children. An honest magazine, especially for parents who love to travel. Full of inspiring holiday destinations, near and far. In the first edition of this magazine you can read about Spain, Mexico, Mechelen, Drenthe and Groningen, among others.
The second edition is about O.a Wales, Thailand, Australia and Schouwen-Duiveland. In addition to inspiring stories, there are columns in it, including the wonderful stories of the fourteen -year -old Lima who makes many trips together with her father, photography tips but also handy and sustainable tips for on vacation. They are stories of parents who go on holiday with their children, parents who travel alone with children, stories of parents who travel full-time and short breaks and city breaks.
Inspiration for everyone
There is inspiration for those parents who like to go out with a tent or parents who prefer to go away with a caravan or for parents who choose a hotel. For every travel-loving parent with adventurous children, the Kleine Globetrotter Magazine is the place to be. The magazine is tough, real and accessible.
For everyone, including you.
I keep reading it
I myself am enthusiastic about the magazine, I find the stories beautiful and moving, exciting and surprising, but the photos that are included are also of wonderful quality. It is a magazine to simply dream away, to map out routes, to gain inspiration, but also to learn from others, such as in the personal section: 'Bye and There we are again'. I really enjoy reading this.
At the beginning of the magazine it says Bye in which parents tell about the trip or holiday they are going to make and at the very end of the magazine it says 'Here we are again' in which these parents tell how it went, whether the expectations were met and what went well or less well.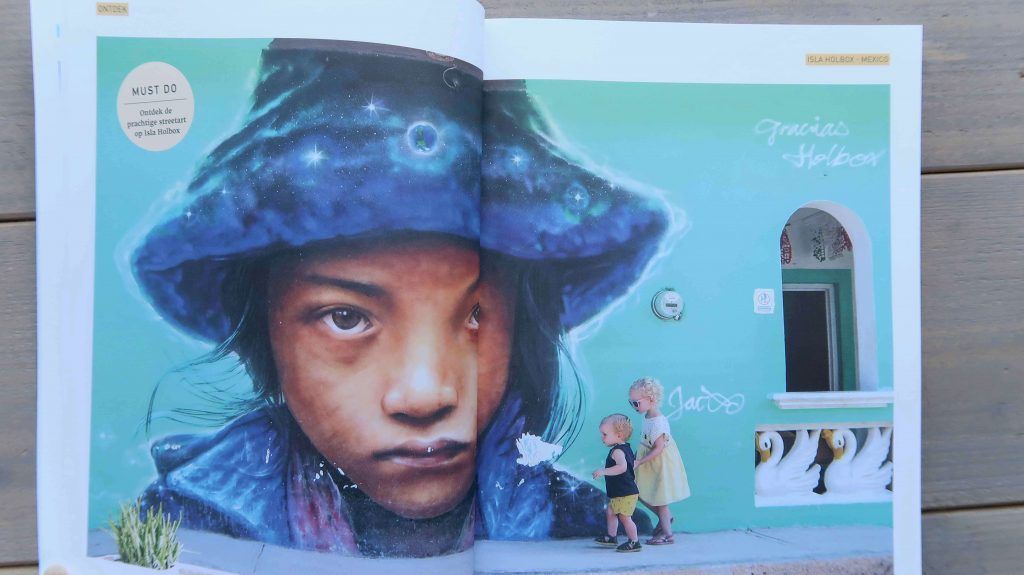 Buy a subscription or separately
Kleine Globetrotter Magazine appears 4 times a year. You can buy the magazines separately (the first edition now costs € 5.95 and the second edition € 8.95). You can take out a subscription. But also opt for a Small Globetrotter bag for €9.50 or a combination of the two magazines and possibly a bag with it.
All information about this can be found here.