Why the second Blogger By Nature Event was once again a success
Saturday, June 2 was the second Blogger by Nature event in Soest. An event organized by bloggers, for bloggers. Like last year, the whole event was organized to perfection.
This event is highly recommended for (new) bloggers.
Blogger by Nature
The Blogger by Nature event was also organized this year by Esmée, Joyce and Marguerita. Like last year, everything was well taken care of down to the last detail. The Bloggers by Nature Event is the bloggers event of the Low Countries!
A day full of presentations, trainings, networking and fun.The location, StayOkay in Soest, is a great place for this.
Going out confidently
When the first blogger by nature event was held last September, it was clear to me that I would go. I thought it was super exciting. Finally not so many bloggers.
I did read their blog, but never saw it before. This was not a problem at all, I immediately struck up a conversation with so many other bloggers. So The fact that I came alone at the time was not a problem.
This time I went confidently, I knew I would meet other bloggers and I was really looking forward to that.
The program
Saturday's June 2 program looked like this. We were welcomed between half past nine and ten o'clock, where we immediately received the Goodie bag. The well known Blogger by nature bag, with a very good and nicely filled content.
After a cup of coffee or tea, the advanced SEO workshop began.
Then you could have chosen from the following presentations:
Pitch
Branding
Google Analytics
Pinterest for bloggers
TF/CF and PA/DA
Experience story
There was also a part of the program that you walked around the networking square. Here were PR agencies and companies, which you could get to know.,
SEO for advanced users
Last year there were two SEO presentations, one for beginners and one for advanced bloggers. I followed the advanced one and the presentation this time, was actually a sequel to it. Caroline Geven of Yoast told a fascinating story about categories and cornerstone content. So interesting that you wanted to get started right away.
After an excellent lunch, I first went to the networking square. Here I met acquaintances from RVG Media, Philogirl, Searchresult and The PR Factory, as well as new companies like Mr. B., Mr. B. and Mr. C.&MrsTea and Hemdvoorhem.nl and Kinepolis. This networking square again gave nice collaborations about which you will read more in the coming weeks.
Presentations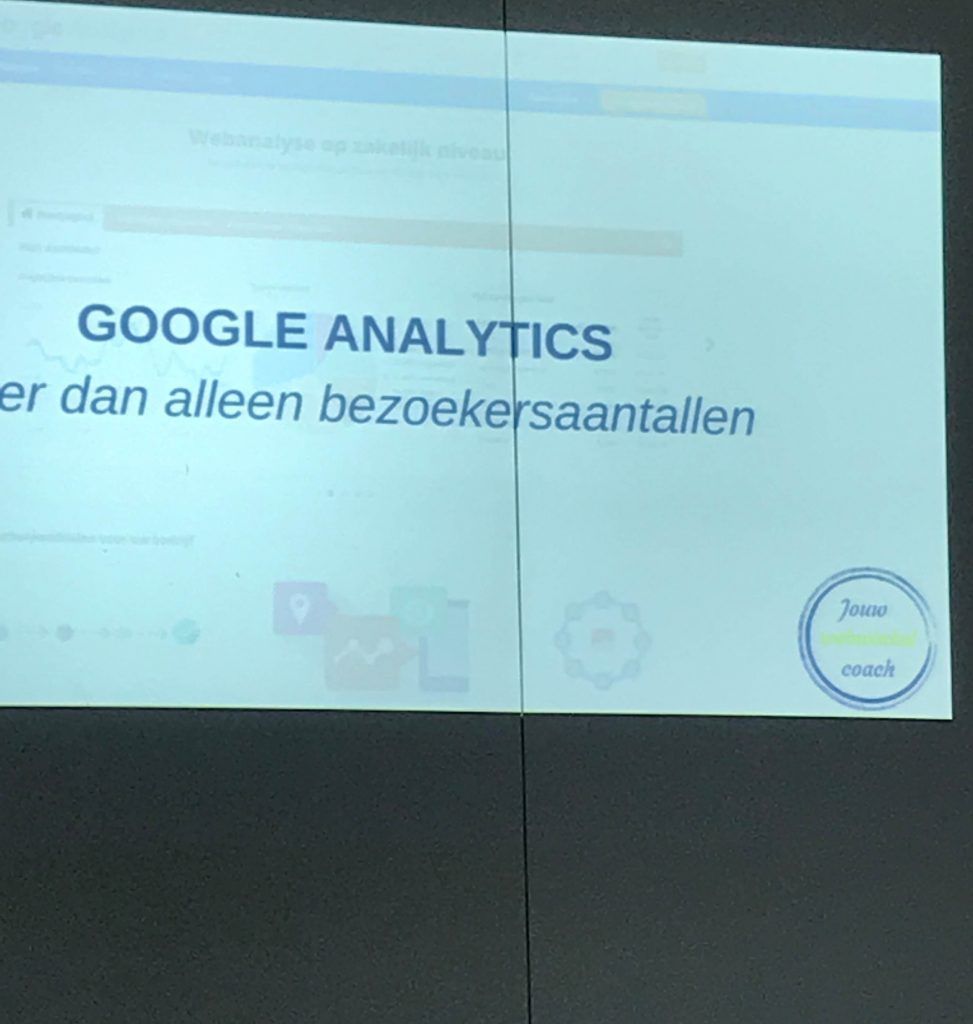 The first presentation I attended was the presentation "Google Analytics" given by Gea Simins from Your Web Shop Coach. A presentation about numbers and statistics. So much information I can and should really get started with now.
Next I would go to the presentation Pitching. This presentation was high on my wish list and was actually the reason I went to this event. Pitching is something I find very difficult. However this presentation was cancelled and I joined my third choice Pinterest. Given by Jody Hoogendoorn, Pinterest expert for businesses and bloggers.
Jody told me so passionately about Pinterest, its possibilities and everything around it, that I will continue with my Pinterst page with fresh courage. In the end I got so much out of this presentation that it totally made up for the lack of Pitching.
The day ended with drinks and bitterballen, where I again spoke to other bloggers. It was a very interesting and pleasant day.
Beginning bloggers
I previously wrote an article about this event and many bloggers said they found it pricey. With Early Bird tickets, the event cost €83.49. Personally, I learned so much that this was sir than worth it.I noticed this time, that I already have a lot more knowledge about things surrounding blogging and still I learned a lot again.
If you want to go next year, keep an eye on the Facebook site of Blogger by nature