Optimal skin and hair care in autumn tips
Do you use different skin and hair care products in autumn than in other seasons or do you have a standard routine of what you use? Today I give you my tips for the autumn period. And review two very fine products namely a Scrub+ from IK Skin Protection and a Beauty Pillow.
Skin and hair care in autumn
Why adjust your skin and hair care in the fall at all? Is this really necessary and why? Because I've noticed that my body needs more care when it gets colder outside, I went to find out.
Dryer skin in the fall and winter
In general, skin gets drier in autumn and winter. It can therefore be good are adjust your care routine in the fall. Your skin may well need different products (temporarily) right now.
What can you do extra about skin and hair care in autumn
Hair care
In the summer period your hair has had a lot to endure. Think sun, chlorine, heat. But even in autumn your hair can be stressed by weather conditions. Then think about dry and static hair.
You may also experience more hair loss during this period. That's why these tips:
Try to rub the hair as little as possible when washing it. Gently massage the shampoo into the hair and then gently pat dry with a towel. I use a shampoo bar that I massage into my hair.
Don't wash your hair with too hot water
Brush your hair gently and with care
Use a mask or serum for that extra care.
Sleep on a satin pillowcase (you can read more about this below)
Skin Care
Use a body lotion every day to keep your skin well oily. In autumn and winter it always feels much drier.
In addition to day and night cream, use a scrub to keep your face and neck healthy
Dry lips, no more using a lip balm.
Drink plenty of water, the air is drier, windows are closed and the heater is back on. Drinking water is so good for your skin.
Some additional tips and reviews
Recently I was allowed to review some products that give my skin and hair care that extra boost in autumn.
IK Skin Protection
Healthy skin for everyone by enhancing natural beauty with proven effective skincare, developed in harmony with nature: that is the mission of IK Skin Perfection. With respect for harnessing the power of nature, IK Skin Perfection brings your skin back to a healthy base with 100% pure and potent ingredients. IK Skin Perfection makes conscious choices in combination with high-quality products, treatment and nutrition to achieve effective results in your daily skincare ritual for any skin desire or problem.
Through pure, safe and green ingredients – cosmeceuticals – IK Skin Perfection offers the perfect tailored skin care for every specific need. Be kind to yourself and the planet and choose consciously!
MILD 3-IN-1 SCRUB
SCRUB+ is a creamy 3in1 formula: a lysing, exfoliation and scrub in one. The scrub removes dead skin cells and improves complexion and texture maximally. All high-quality active ingredients are now maximally absorbed by the skin.
How to use it?
You apply the scrub as needed and let it soak in. Then massage evenly over the face, neck and décolleté. Rinse with lukewarm water. This scrub removes dead skin cells, smoothes the skin and improves skin texture.
The scrub is not tested on animals.
Personally, I really like this Scrub+ from IK Skin Protection, the scrub feels good on my skin and after rinsing it off with cold water the skin on my face feels soft. The Scrub+ comes in beautifully stylish and chic packaging, which alone makes it beautiful to put in the bathroom.
A satin pillowcase from Beauty Pillow
Looking for the ultimate miracle cure for skin and hair? Meet Beauty Pillow now! This is the specialist in satin pillowcases and eye masks.
Sleep beautifully and start a new day radiant and rested.
The benefits of a satin pillowcase
Beauty Pillow can be a nice addition to the daily routine to optimize the effect of the products.
Sleeps wonderfully refreshing
Prevents sleepiness in the face
Refines wrinkles and creates a visibly radiant skin
Fights acne and impurities
Ensures easily combable and shiny hair
Prevents split ends and frizz
The hair becomes less oily and stays in shape
Soothes troubled and sensitive (head) skin
Maintains hair and eyelash extensions
More beautiful result of PMU treatments More intensive effect of skin and hair products
Is an anti-allergen against dust mites and pollen
Great results
Thanks to the lovely satin of a Beauty Pillow skin care products are better absorbed and can do their job extra well. The sebum production is regulated and the satin in the pillowcase has a polishing effect so the skin is not roughened and the hair can glide over the pillow undisturbed. In addition, pimples and impurities on the skin are given the chance to calm down by the Beauty Pillow and disappear a lot faster.
Available
The Beauty Pillow is available in 18 trendy colors. Easy to order online on the site or at one of the outlets for the price of €23.95!
Personal experiences with the Beauty Pillow
I sleep well on the satin pillowcase of Beauty Pillow. Not only does it look nice on my bed and feel nice when sleeping. For me, the biggest benefit is that my hair is much less frizzy (something I normally have especially in the fall and winter) and there are far fewer tangles in my hair after a night's sleep.
I also find the cooling effect and softness of the pillowcase very pleasant to sleep on.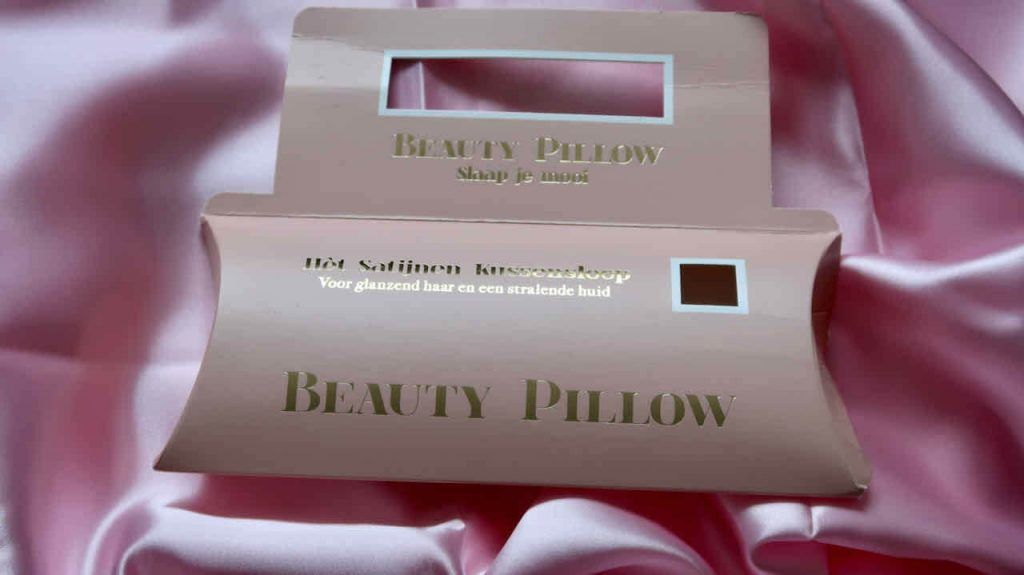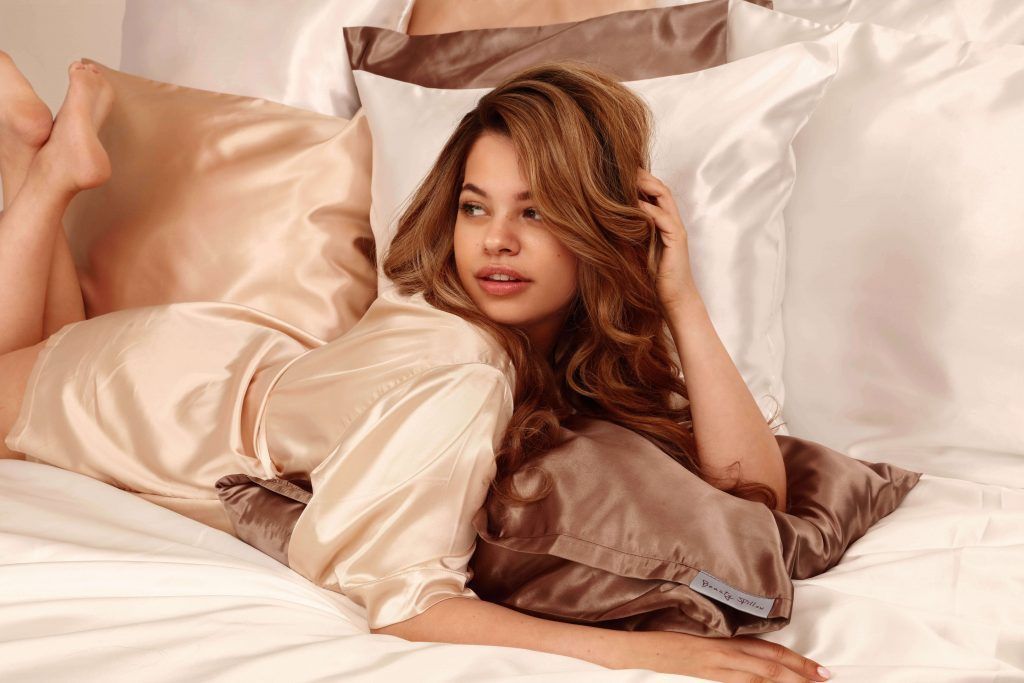 Good care is important
Whatever the season, good skin and hair care is important. But especially in the fall, when we get more cold on our bodies after a summer. Don't just dress warmly.
Take good care of your skin and hair, it's not only good for your body, it's also your me-time moment!