Holiday tip: Family-do exhibition Hello Rembrandt!
Get to know Rembrandt in a playful way: that is the approach of the Family-Doe exhibition Hello Rembrandt! This can be experienced from July 20 in the Mauritshuis in The Hague.
The Mauritshuis
In the Rembrandt year 2019, many exhibitions and activities will be organized throughout the country. However, the Mauritshuis is the only museum the scoop with a special family-doe exhibition for children. Entrance to the Mauritshuis is free for everyone up to and including 18 years old.
Painting as a hobby
In February I started a course illustrating at the LOI. Drawing is a big hobby of mine and I would like to get better at this. In addition to drawing, I also learn to paint.
I have passed on my enthusiasm to my children, they also like it and the three of us looked with great pleasure at Project Rembrandt on television. When I received an invitation at the opening of Hello Rembrandt! to be, we were all enthusiastic and gladly accepted this invitation. Yesterday we drove to The Hague on time to be present at the opening.
Hello Rembrandt!
Hello Rembrandt! is a DIY exhibition with various activities for families with children from 3 to 11 years old. Families are encouraged to find out more about this painter together.
Who was he and why is he still such a famous artist? He also had brothers and sisters and what was paint was made in the seventeenth century?
Children between 3 and 6 years old
Children between 3 and 6 years old go on a voyage of discovery, and learn about how Rembrandt played with light, composition and paint. He often used himself as a model and a dress up party did not fail. Children can get rid of themselves as Rembrandt, with a beautiful white collar, a painting palette or with an elegant beret.
There are puzzles and games with light and shade especially for toddlers. The Mascotte Maurits Muis is also available in the exhibition space. It is read from his own picture book about Rembrandt and the real tracking noses can look for the painting workshop of Maurits Muis.
Children between 7 and 11
For the older children, themes such as watching, comparing and making paintings are central. Rembrandt was a trendsetter in his time: his compositions, painting technique and use of light were groundbreaking. Children investigate his painting style by feeling 3D prints of paintings and go in a special photobooth in search of the unique light in Rembrandt's paintings.
Finally, a timeline provides insight into the turbulent life of the world -famous artist, with all kinds of fascinating facts for both young and old!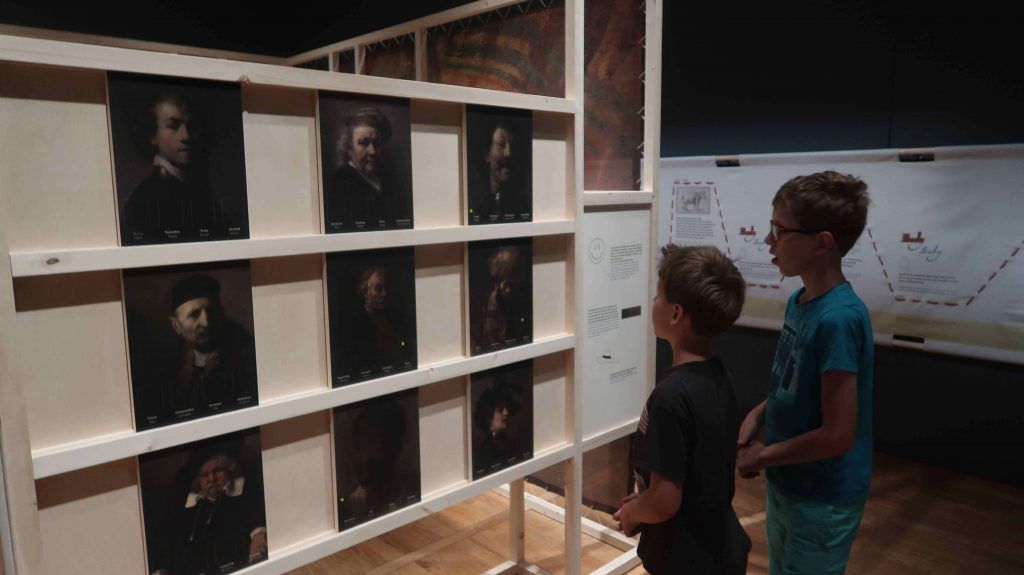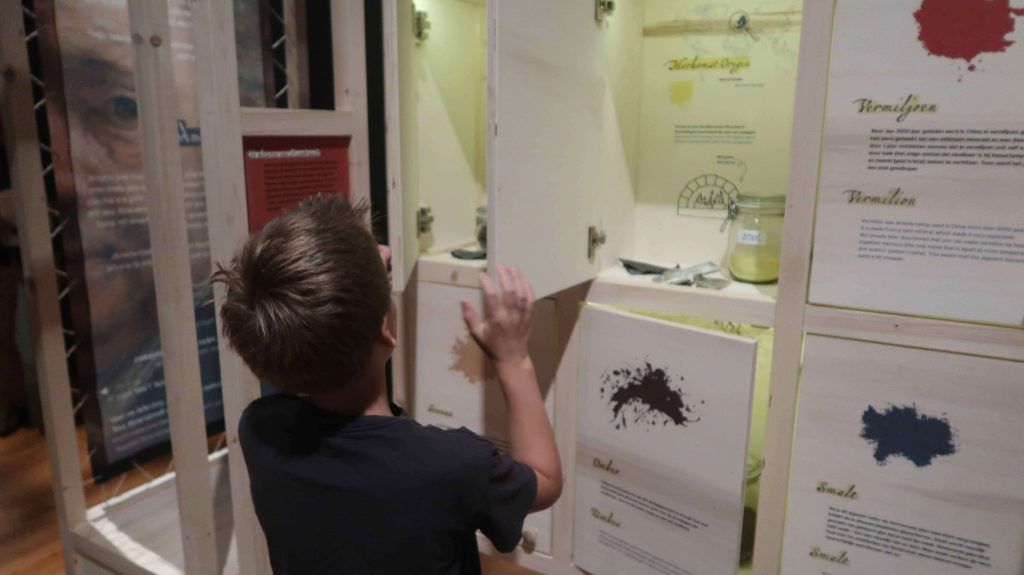 In Rembrandt's footsteps: Get started yourself
Children who want to experiment with paint can lose their creativity in the art workplace, located next to the exhibition space. Every day there is free walk -in until 6:00 pm and families can participate for free with different workshops. Every week there is another workshop where children can experience what it is like to be a Rembrandt student. The guidance is provided by expert museum teachers.
Check out here for more information.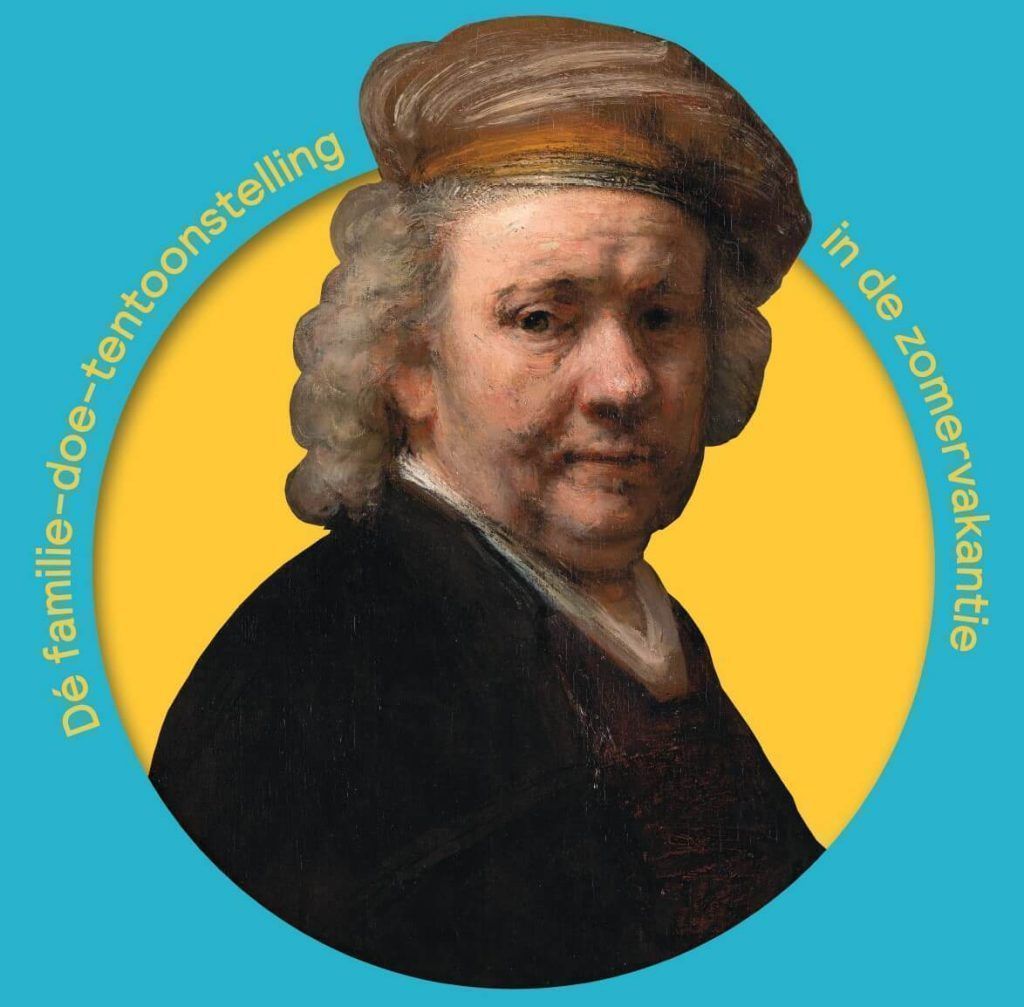 Rembrandt and the Mauritshuis: the real artworks
In Hello Rembrandt! No original artworks are shown. But in the exhibition Rembrandt and the Mauritshuis Families can view the world -famous paintings in real life, with a search puzzle.
This exhibition can be seen in the historic building of the Mauritshuis, where the permanent collection can also be seen.
Learning by playing
For us it was the first time in the Mauritshuis and for the boys even the first time in The Hague. At eleven o'clock we were received in the museum where we were the first to view the children's exhibition. This exhibition was very interesting and fun to see, especially because the children have heard and seen so much about Rembrandt this year. Then the boys were allowed to paint themselves. They had a great model, namely their father.
The boys really enjoyed drawing and painting and did this with great enthusiasm. For the younger children there were stamps with which they could stamp portraits.
After painting we of course also went to the exhibition of the permanent collection in the Mauritshuis. The boys were given a treasure hunt, with which they learned a lot about Rembrandt. We had an educational and very nice day in the Mauritshuis.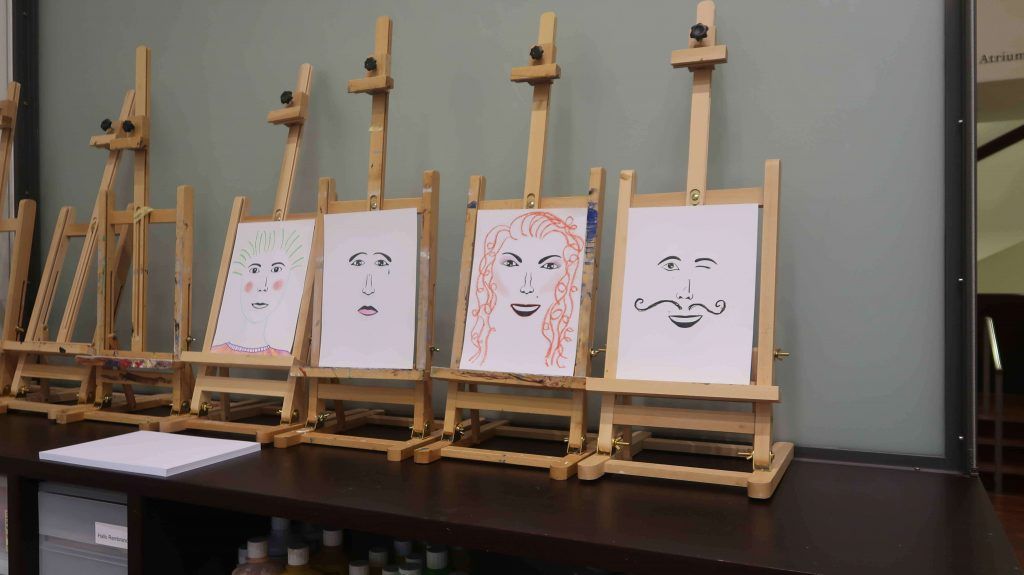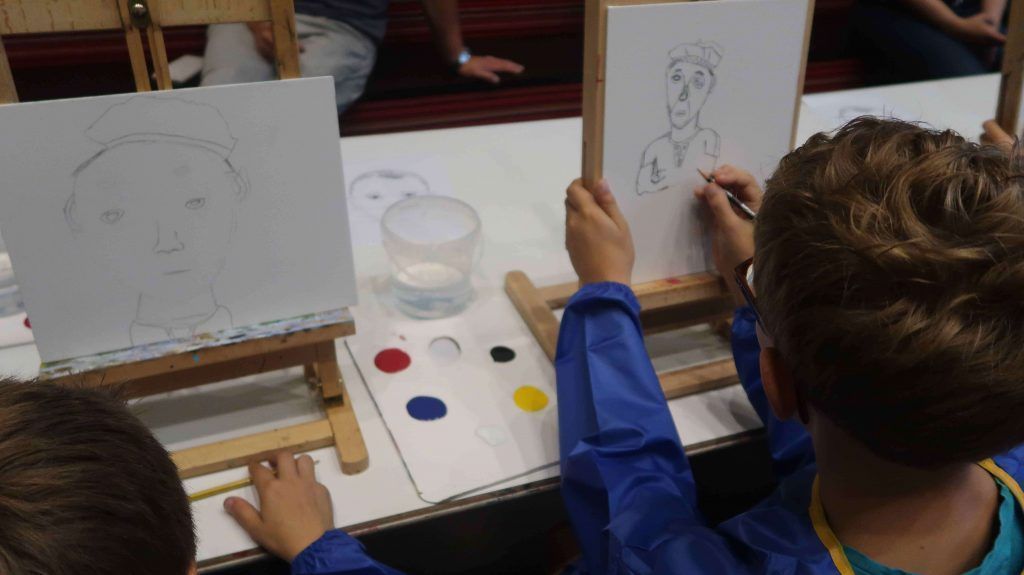 Vacation tip
Do you have days left during the holidays, you are near The Hague and your children also love painting and everything that has to do with this? Then this family-do exhibition is highly recommended to go! Here you will find all the information.
Hello Rembrandt! is in the Mauritshuis from 20 July to 15 September 2019.