Picture book Opsekopse World
The National Reading Days will start tomorrow. Since we love books and therefore also read aloud, you will find some tips from us during the National Reading Days. Last week I received a nice picture book for the children. Opsekopse Wereld is a special picture book. It is not just a book that you can read aloud.
It is a book with fine extras and recognizable illustrations.
Upside Down World
Opsekopse Wereld is a book written by child psychologist Mirjam Hildebrand with illustrations by Jolanda van der Burgt. Last week I received this nice book from the Dream Valley Publisher and it was even signed. Upside down, of course, because we have to turn the book over to read the signature.
Sim and Grandpa
The book tells the story of Siem and his grandfather. Siem stays with grandpa and grandma and discovers that the world looks very different when he hangs upside down. Grandpa then takes Siem into the fantasy of the Opsekopse Wereld. Where everything is different and nothing goes as it should.
Dirty is nice, cold is warm, wet is dry and boots belong on your hands.

We think it's a very nice story. It reads well, the illustrations are recognizable and it also made the little man laugh a lot. The story challenges you to look upside down at the world yourself.
Tips from the author
Besides being the author of this book, Mirjam Hildebrand is also a child psychologist and gives several nice tips in the book. The tips are especially for adults and their children. They teach you to challenge yourself by thinking more creatively and flexibly.
For example, act like Siem and look at the world upside down. The tips are for big and small children and you can easily apply them.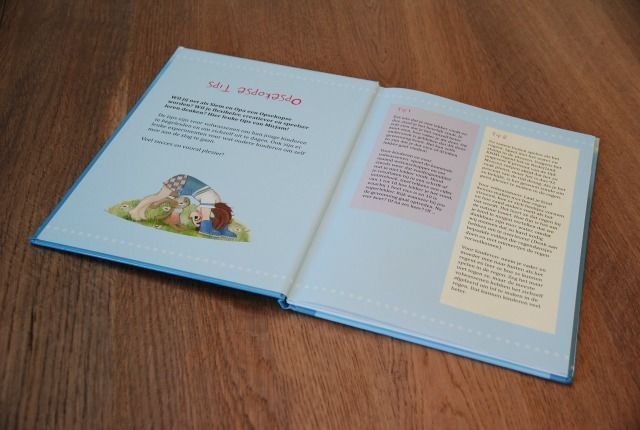 Recommended or not?
We definitely recommend the Opsekopse Wereld. It is a fun, playful book with beautiful illustrations. The language is everyday and not too difficult.
It's a bit longer story so you shouldn't be in a hurry. But for reading together you just have to take the time. So buy!
Opsekopse Wereld is for sale at Bol, among others.com for €16.95
Would you read this book? Do you ever do things differently? Nice upside down?
♥ ♥ ♥ Affiliate links are used on Fulltime Mama. This means that if you click on one of the links, we may receive a small commission. It costs you nothing extra, but it does give us something. With these proceeds we can maintain this website.
We also sometimes get paid for an article or we get a product in exchange for a blog post. Our opinion therefore remains unchanged and honest. For more information you can read the disclaimer. ♥ ♥ ♥