Webshop of the week Tofje with Lovestation22 contest (closed)
Today I can share with you another great webshop. This webshop is extra fun because the team of Tofje has a very nice win action for you available. Today you will read more about Tofje, a webshop full of children's clothes from size 50 up to and including with 152.
Webshop of the week Tofje
Some time ago I discovered Tofje. A webshop that grows with your child. Where you can shop for the little ones among us and for older children. Ideal, because how irritating is it when you finally found a nice webshop but your children are too big for the sizes they supply. At Tofje this will not happen to you because here you can continue shopping up to size 152.
There is really thought about it. The enthusiastic team behind this great webshop answered a few questions to put their webshop in the spotlight.
Tofje.en
Tell me something about the origin of your webshop.
"A new challenge within a fun industry'', with that idea Tofje came about. For parents it is much easier to buy children's clothing online, because a child is not very happy with an afternoon strolling through the city! To still give parents a fun experience to online shopping we wanted to create not just a webshop, but an online boutique. With this in mind Tofje was born."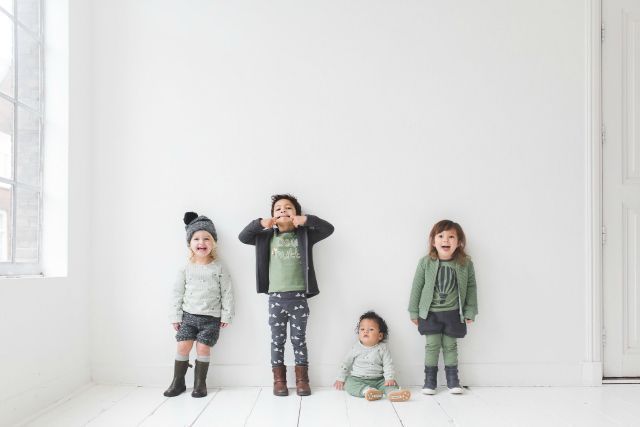 Where does the name Tofje come from?
"A logo should be recognizable and stick. A short and powerful name as Tofje you will not forget quickly. The logo in the shape of a giraffe is a recognizable image and it fits the boutique image that we want to create with Tofje."
What fun things can we shop with you guys??
"At Tofje you will find an extensive collection of baby clothing and children's clothing. For boys and girls there is a lot of clothing to shop from pants to shoes to swimwear. Brands we sell are o.a. nOeser, Mayoral, Quapi, Donsje Amsterdam, Shiwi, LoFff, LoveStation22, Little Label and much more!
Every brand has its own style and is unique in its own way. So there is a nice outfit for every child to score with us!"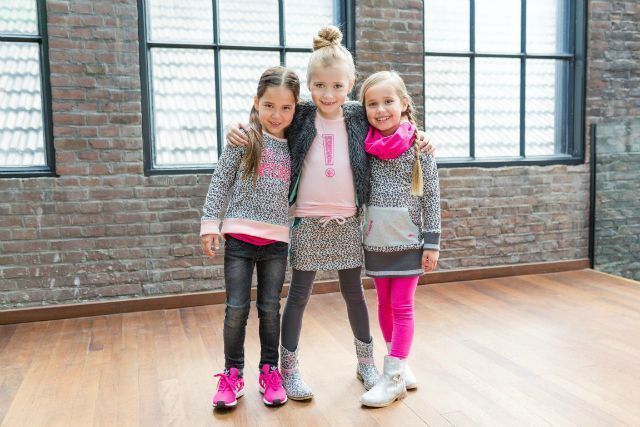 Where do you get your inspiration from?
"We always stay up to date with the latest trends in baby clothing and children's clothing. By following fashion blogs and visiting trade shows, we get inspired by different brands and styles. Also by talking to the target group we stay informed of what they want."
Do you have a personal favorite? Something we can not miss?
"We love the new brand LoveStation22! This brand is a ''daughter brand'' of LoFff and only sells girls clothes. What is so special about the brand is that for every item sold, an amount is donated to the World Wildlife Fund. The 2016/2017 winter collection also includes fun clothing with nature prints, such as animal prints and nature colors."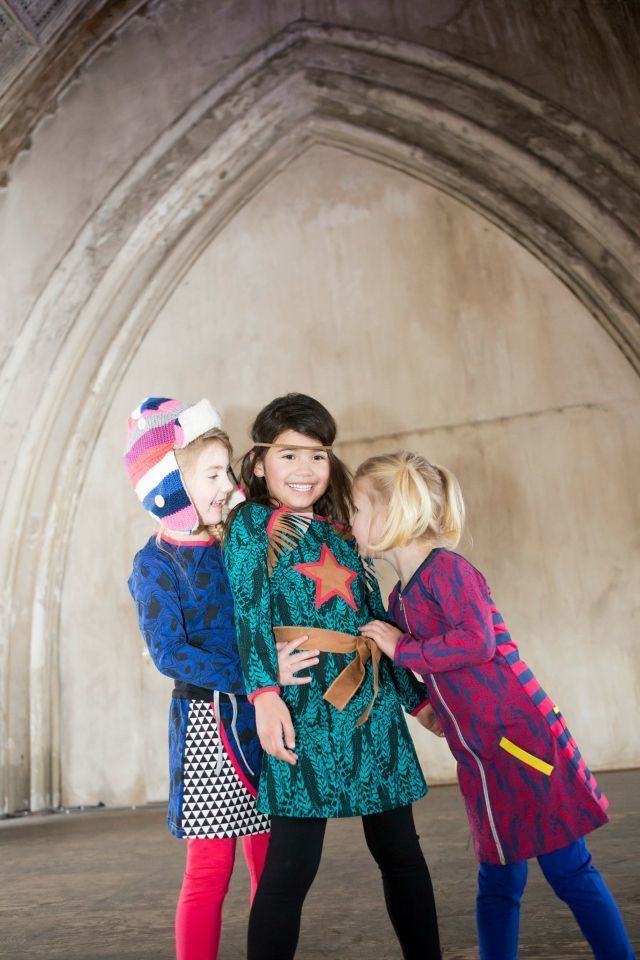 What is your ultimate dream as far as Tofje is concerned?
"It is our dream to become the most famous children's clothing webshop! When people think of a children's clothing webshop, the name Tofje must come up immediately. The image that the target group must have with Tofje is the image of an online boutique where you can buy great brands and different clothing styles according to the latest trends."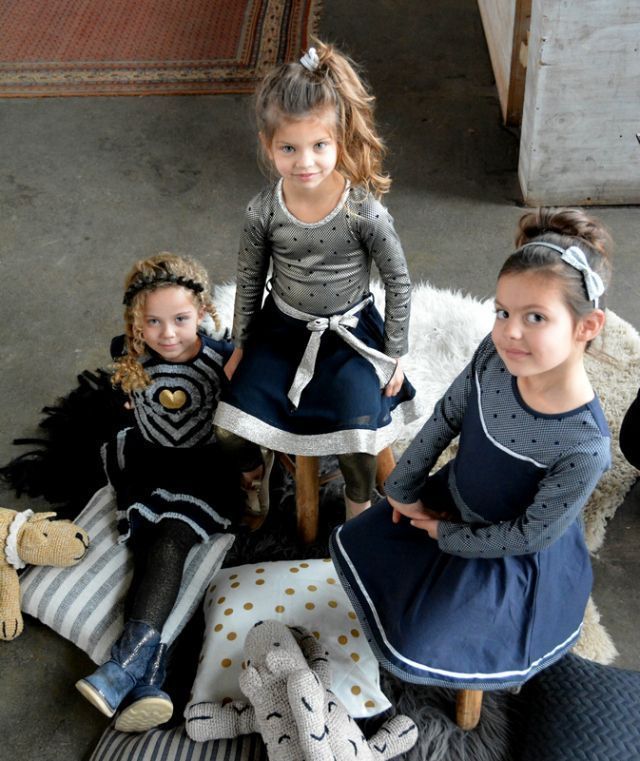 Win a Lovestation 22 dress!
Do you like Tofje and would you like to win something beautiful from their collection?? Then enter the competition now.
What you can win?
A crazy dress from the fall collection of Lovestation22 worth € 34.95, made available by Tofje.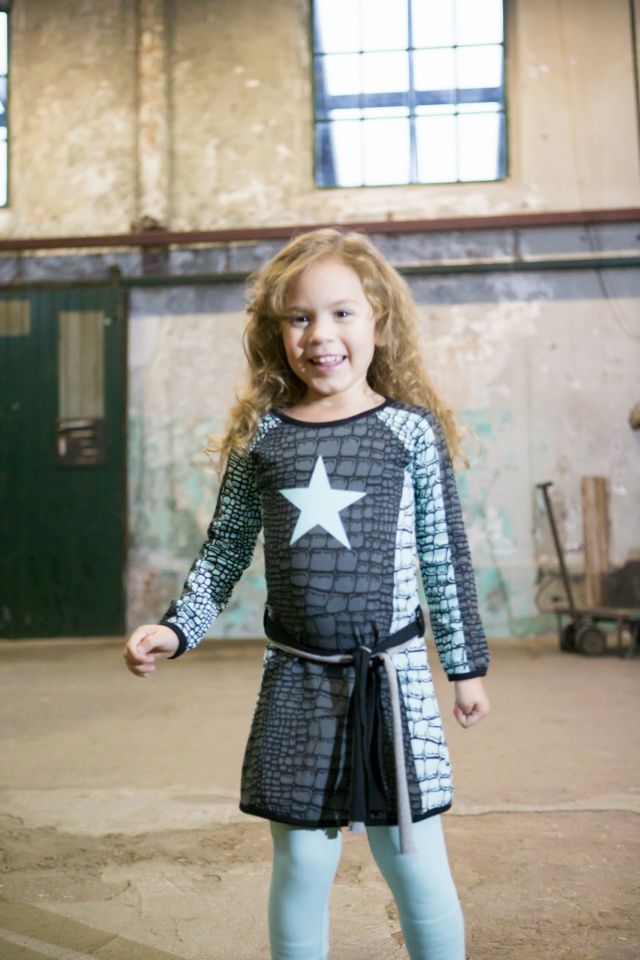 What you have to do to win?
Like Fulltime Mama.nl and Tofje on facebook.
Leave a comment telling us in which size you would like this dress.
You can share!
You can participate until Tuesday 20 September 23.00hour. The winner will be announced on the facebook page of Fulltime Mama.nl. You will also receive a message.
It is important that you claim your prize within 48 hours, otherwise I am unfortunately forced to draw another winner.
Did you know Tofje already? What size do you want to win this great dress from Lovestation22??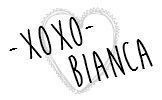 ♥ ♥ ♥ ♥ Fulltime Mama uses affiliate links. This means that if you click on one of the links, we may get a small commission on it. It costs you nothing extra, but it does give us something in return.
With these proceeds we can maintain this website. Also sometimes we get paid for an article or we get a product in exchange for a blog post. Our opinion remains unchanged and honest. For more information you can read the disclaimer. ♥ ♥ ♥