From crib to bed with a duvet cover for a girl
Time goes fast, and how fast they grow. A real cliché that every mother does recognize. Yet sometimes I can't wait until they are ready for something. This is also the case with the nursery of the youngest.
For her, almost new, room I was looking for a duvet cover for a girl.
From baby room to girl's room
Okay, I'm a little early this time but I was a bit tired of the baby room. My little man had been using this room with great pleasure for more than two years. When his sister was born, he moved to another room and got a real tough boy's room. The little girl then used the same baby room.
A very nice room with a four -meter high wallpaper tree on the wall. I was still super happy with it.
The little girl is now almost one and a half, her clothing does not fit so well in her closet anymore. I secretly fed up the wallpaper tree a bit and I just couldn't wait to make it a real girl's room. No sooner said, so done.
From crib to single bed
Ho, stop! We don't take this step yet. She is still so small and is still in her crib for the time being.
However, her room has been tackled completely and I also bought a great single bed, which we now use as a bank to read. A little crazy, but I made this choice because her room would otherwise be so unwise after the sale of most furniture.
But yes, on Sun ' n Beautiful Single Bed, a real duvet cover for a girl must also be. One that is large enough fits in with the colors in her room and of course sleeps wonderfully. I was allowed to choose one between the products of the duvet discounter.
And that was not easy, I can tell you.
Choices, choices
After a long search I was finally able to make a choice from the enormous amount of duvet covers on the website. I opted for a cover of hip. A brand with a colorful collection of duvet covers.
Too crazy for a girls' room.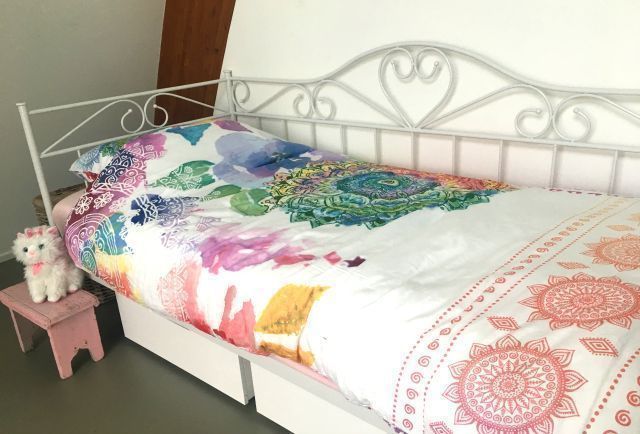 Within one working day I already had the package and the colors turned out to be just as speaking as in the photo. I couldn't wait until I could make the bed to see how it would color with the rest of the room. And that it colors, that's one thing that is certain. What a cheerful duvet cover and it is also extremely soft by using cotton sate line. This also ensures that it comes out of waxed freely.
I love it!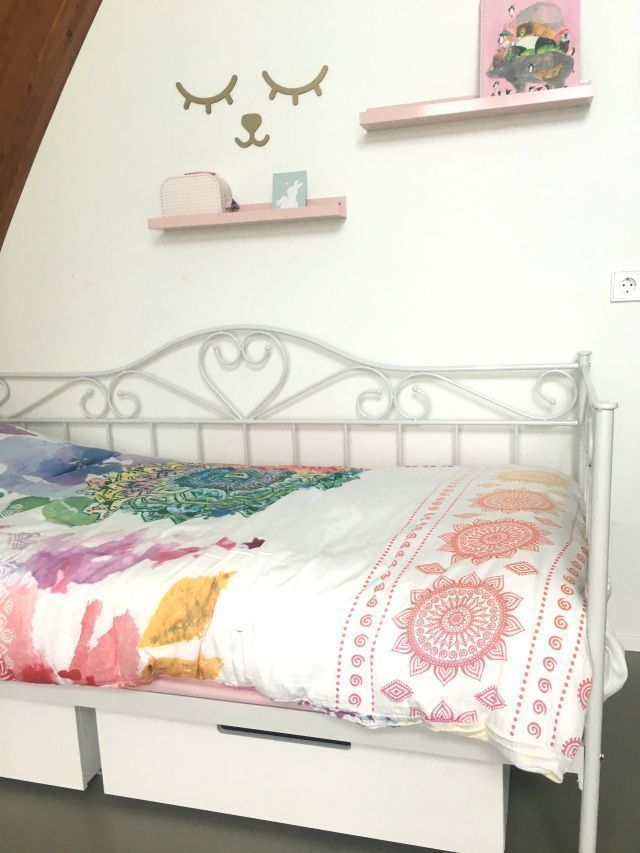 The little girl has also approved her bed because she thinks it's wonderful to play on it. Soon I will of course give you a cool viewer, so that you can admire the entire room.
When did your child go from the crib to a single bed?
♥ ♥ ♥ On full -time mom, affiliate links are used. This means that if you click on one of the links, we may get a small committee about it. It doesn't cost you anything extra, but it will give us something. We can maintain this website with these yields.
We also sometimes get paid for an article or we get a product in exchange for a blog post. Our opinion still remains unchanged and honest. For more information you can read the disclaimer. ♥ ♥ ♥