Bags in a cheerful print. Durable and functional
Taking your own bags with you when you go shopping is quite normal these days. But of course with Bags in a cheerful print. At sewing studio Djamila Fashion I found sustainable, functional bags, which you can use as a handbag or shopper, but she has more Fair Fashion in her studio.
Durable and functional
I write about sustainability more often. I certainly try to do my bit for a sustainable world and notice that more and more companies and products are contributing to this. I knew that sustainability and functionality go well together, but I found that out when I discovered sewing studio djamila fashion on Instagram.
With her beautiful, cheerful sustainable bags she shows that functional can also very well be sustainability.
Recycling and sorting waste
What do I do about sustainability? I use Safety razors when I want to get my legs summer ready, use washable cotton pads to remove my makeup 'at night and wash my hair with a shampoo bar. I try to use as few plastic bottles as possible and we separate our waste at home.
I was also excited when the plastic bags disappeared and I don't mind at all taking my own bag with me when I go shopping from now on.
Bags with nice labels and sturdy fabrics
How fun is it when you make sure that the bag you take with you stands out, because of the cheerful print. But not only that. The bag I received from Sewing Workshop Djamila Fashion is made of cotton, making it super strong. It has a beautiful lining with extra inside pocket, cute accessories on the zipper and a matching wallet. The bag is easy to wash.
So if the bag gets dirty, it can go in the washing machine. A bag that can be used as a handbag, but is also ideal as a shopper. Durable and functional.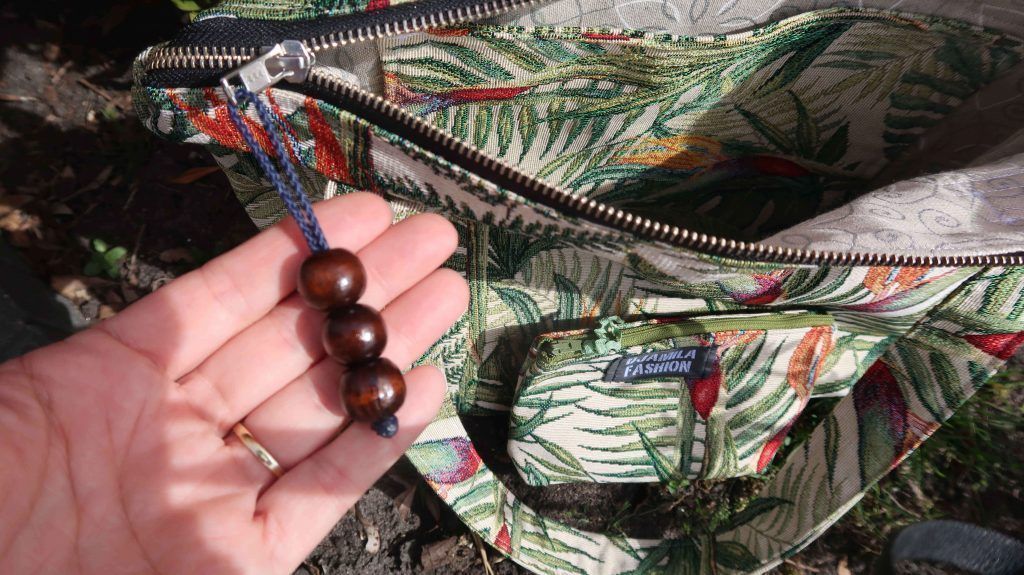 Sewing workshop Djamila Fashion
But at Djamila Fashion you will find more than just these durable and functional bags. From her sewing atelier she also sells beautiful leather bags and jackets, all handmade, so you always buy a unique piece. Djamila is also the place to be for making and altering clothes.
She also covers chair cushions on request and makes custom curtains. Or you can have an old coat that you don't want to throw away turned into a bag, giving it a second life.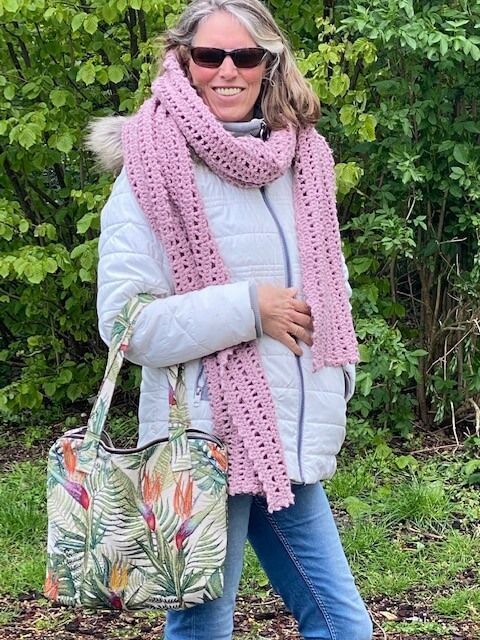 Love and fun
I find it incredibly fun to connect with such a passionate woman like Djamila through a Socal Media like Instagram. She works with so much love and joy in her sewing studio, where you can also take sewing classes by the way. And through her products she contributes to sustainability, fair fashion and cheerfulness in our streets.
Are you also of the sustainable and functionality, just love bags or cheerful prints, be sure to take a look at Djamila Fashion's site or Instagram page.