Tumble ' N Dry Summer collection 2016
I love shopping for the children. I have some favorite clothing brands and Tumble ' n Dry is one of them. I became very happy when I got the press release about the Tumble ' N Dry Summer collection 2016 in my mailbox.
Weather Sun ' N Nice colorful collection. I love it. I like most that I can dress both children in this collection because the sizes vary from 56 to 176.
Ideal anyway. I'll show you my favorite items.
Tumble ' N Dry Summer collection 2016
Tumble ' n Dry is a Dutch brand that you can now get all over the world. Every season they have a cool collection and I like it that your children look stylish but it is still comfortable. They can play in the comfortable but cool clothing.
My little man has been wearing clothes from this brand for years and recently the little lady is wearing it too. For her I often go for cool prints and for the little man for bright colors. The summer collection is in stores again so I sought out some nice items for the children.
Favorite items for the little man
Our toddler has super blond hair, with him I like to give him nice colors. These three T-shirts are therefore my favo ' s of this summer collection. All three shirts are available from size 92 and vary from price between 22 and 25 euros.
I know from experience that they remain very beautiful, even after washing fifty times.
I also think the salmon -colored shorts are a must -have. This is very nice at Such ' n Blonde guy and is made of flexible fabric that makes it ideal for a good time in. This is available for € 34.99 and is also available in other colors.
That will be shopping!
Favorite items for the little girl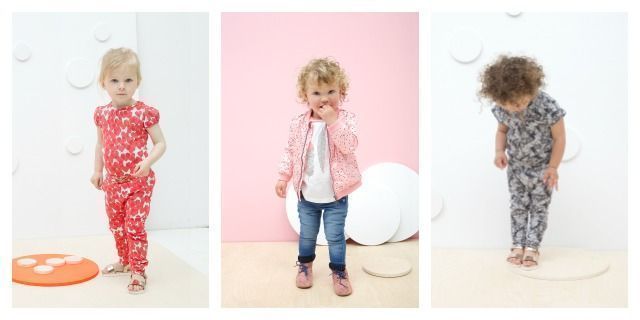 Our little lady currently has size 62/68 and I expect that she can handle 74 next summer. Recently Tumble ' n Dry also has clothing from size 50 so I also dress the youngest descendant of the family in this fun brand. I could hardly choose for next summer.
I chose nice prints. A package consisting of a romper with sleeves and nice smooth pants in the same print. There are small hearts on the set. You can buy both the romper and the pants for € 19.99 and can also be purchased as a shirt. On the second photo you see a very nice summer jacket.
This smooth pink jacket costs you € 39.99. I think the package on the last photo is very cool. Nice summer, a jumpsuit with butterflies on it.
You buy it for € 29.99.
Would you also like to score something nice of the Tumble ' N Dry Summer collection 2016? Then go to the webshop. I'm going to do that at least.
Do your children sometimes wear tumble ' n dry? What do you think of the new collection?
♥ ♥ ♥ On full -time mom, affiliate links are used. This means that if you click on one of the links, we may get a small committee about it. It doesn't cost you anything extra, but it will give us something. We can maintain this website with these yields. We also sometimes get paid for an article or we get a product in exchange for a blog post.
Our opinion still remains unchanged and honest. For more information you can read the disclaimer. ♥ ♥ ♥