Plants in the home – create your own Urban Jungle
Plants in the house are not only cozy, they are also good for you. Green living is hip and hot at the moment. Makes sense because who wouldn't want a thriving urban jungle in their home.
Bring the outside in. But why are plants so good in your home and how to create such a jungle?
Plants at home
Although I prefer the bohemian style in my clothes and lifestyle, it is not yet reflected in my home. I would like to create a bohemian living style and that certainly includes plants, lots of plants.
What is a Bohemian interior?
A bohemian interior is a true mix of styles that come from different parts of the world, accompanied by bright colors like red, pink, yellow and orange. A bohemian interior is a design in your home where actually a lot can go together. You can combine colors but also add elements of wood, silver and stones, for example.
A bohemian interior is a somewhat adventurous and perhaps daring style in which it is easy to show that you love to travel.
How to make your interior bohemian?
Plants are of course a must have in a bohemian interior. And if you think you have enough plants in your home, feel free to think again and see where there could be more. But why choose plants in your home??
Plants are a must-have accessory in the home. Without too much effort your interior is a lot brighter. It gives color to your interior. With bohemian style, color is already a plus and consider the many colors that plants bring to your room.
It's good for your health. Plants in your home fill your room with enough oxygen and provide good humidity.
Plants are a relatively inexpensive way to brighten up your home.
They are real eye-catchers! Especially if you put a large houseplant in a prominent place.
The more the better
Plants come in all shapes and sizes. I did notice that when I was at jngl.en, picked a plant. jngl.nl is a website where they sell the most beautiful indoor plants. The site is very clear. So you can clearly see the choice. We searched for an animal-friendly houseplant that does not need direct sunlight.
But you can also search for easy plants, large houseplants or air-purifying houseplants.
The Kentia palm
I chose the Kentia Palm, this plant is also called a Hollywood Palm and is the real king among palms. This palm owes its name to the plant's popularity with filmmakers. Its elegant appearance makes it a popular prop in many movies. The palm originally comes from the island of Lord Rowe. On this island, which lies to the east of Australia, the plant has the ideal conditions to grow.
This houseplant is animal friendly, has medium water requirements and is strong air purifier.
Where to put plants
But where to place your houseplants in the house? Where do you have room for an Urban Jungle? Want to create a bohemian interior like me or just want some green in your home?
Where to put them?
In a prominent place
Creating that bohemian vibe, Put your plants together in a prominent spot, make them stand out. Put different plants together and create different heights by combining small and large plants.
Also choose hanging plants
If you do not have a lot of space or if you like to have plants in different places in your house, think about hanging plants and if you really want to get that boho atmosphere in your house, go to work with macramé and make your own plant pendant.
Choose color in the pots
The great thing about plants in the home is that you can do so many things with them. You can choose not only in terms of size, a full plant with large leaves or how about a plant with a pineapple in it? You can also choose unity in the pots or lots of color.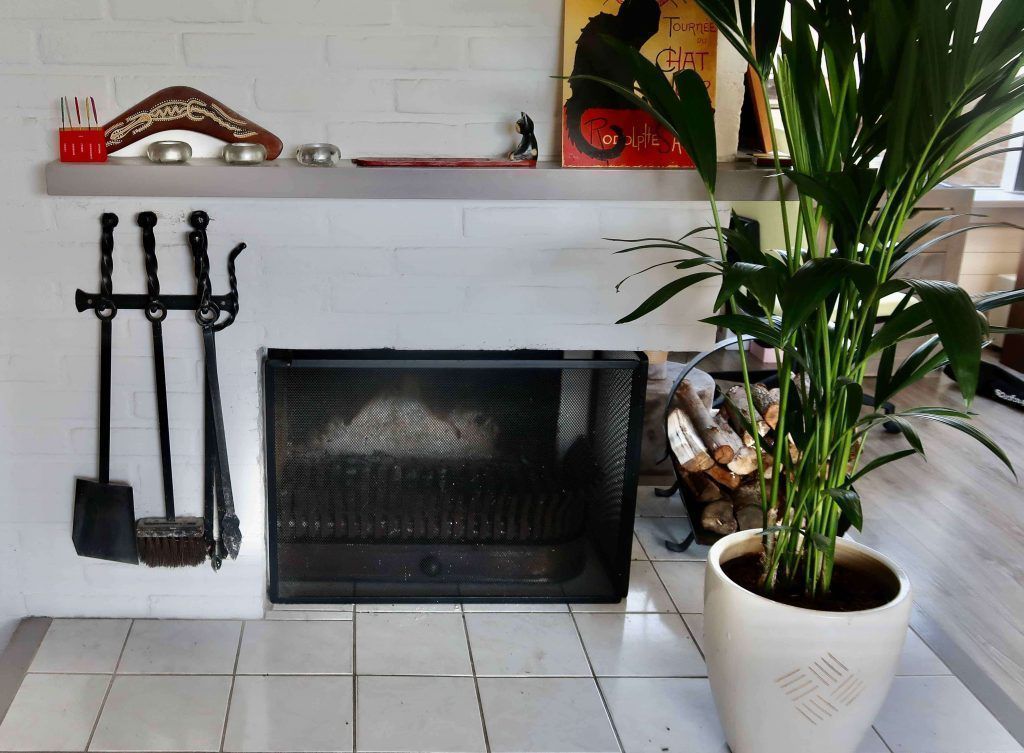 More, more, more
Now that I have this beautiful plant in my home, I want many more. I really want to create that bohemian style and I need a lot more green for that. I like this single plant already. By the way, the plant was delivered home very well packaged. Very nice!
With the many plant options on jngl's site, you'll turn your home into a thriving urban jungle and something more. For every plant sold, they plant a tree back.