Perfectly groomed nails with gel nail polish
Beautiful hands and nails, we all want. After all, your hands are often your business card! With gel nail polish you can enjoy two to three weeks of perfectly groomed nails.
How can these stay on so long and how do you polish them properly?
Your hands are your business card
Although we are currently of the 'no shaking hands' your hands and nails are your business card. Because who doesn't take a quick look to see if the person across from you has manicured nails, with or without a color on them?. And if you use nail polish, it is nice if it does not flake off after a few days. Because don't we all want nail polish that stays on for weeks??
Gel nail polish does this! Gel nail polish can take a beating and stays on longer than normal nail polish.
Ensuring healthy nails
Strong nails, well-groomed nails. Nails do not have to be ultra long as long as they look groomed. I have bitten my nails for a long time and now when I think back I am ashamed of it. I worked in healthcare and although nail polish and long nails were not allowed, people always saw your hands.
For me this was also the moment to stop biting my nails. Since I no longer work in care, I often have a happy color nail polish on my nails. I must say that the nail polish that I use, only lasts a short time.
I was very curious when I was alerted to gel nail polish!
Why gel nail polish?
The base of gel nail polish is the synthetic substance acrylic. The gel nail polish stays on the nails longer than regular nail polish. Gel nail polish can take a beating, does not peel off and provides strong, shiny nails.
Another advantage is that you do not have to worry about your nails for a long time while they continue to look well cared for.
Where can I find this polish?
What do you need for perfect nails? On Blisso's site I found gel nail polish in different colors and from different brands. Gel nail polish can be bought in duo pack or separately.
If you buy these separately, make sure you also buy a topcoat (step 2) next to the polish (step 1).
How to apply gel nail polish?
Clean your nails first with nail polish remover.
Apply the gel nail polish as thinly as possible.
Wait until the polish is well cured before putting on a new coat.
After the second coat you put another layer of topcoat on your nails.
You can use this nail polish
At Blisso they sell different brands of nail polish. I tested two brands of this:
Sally Hansen Miracle Gel Nail Polish
First I tried Sally Hansen Miracle Gel Duopack Nail Polish – 620 Flushed Wanderer. This is a package with the gel nail polish and topcoat in one. Ideal! By using both you get the best result!
The gel nail polish will last up to 14 days. My nails look great no matter what I do or what jobs I do!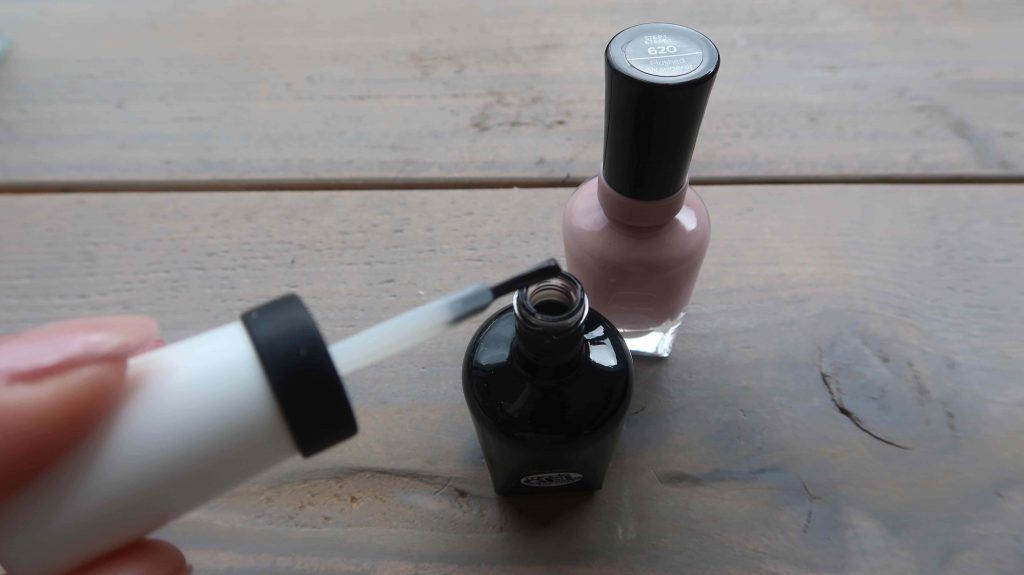 Sally Hansen Miracle Gel Nail Polish
The Sally Hansen Miracle Gel Nail Polish – 063 Frosted Berries is a beautiful color! For the result of a gel manicure, you must use the Miracle Gel and Miracle topcoat together. If you do not do this, the result is not as nice and it will not last 14 days.
Rimmel Super Gel Nail Polish
I also got to try Rimmel super gel by kate nail polish-051 shalow baby. Again, in addition to the super gel you should also use the Rimmel Super Gel topcoat for the best, most beautiful and longest lasting results. The nail polish and topcoat provide perfect, lacquered nails.
The topcoat consists of two brushes in one, so you can apply a topcoat on your whole nail with one stroke, this is really easy!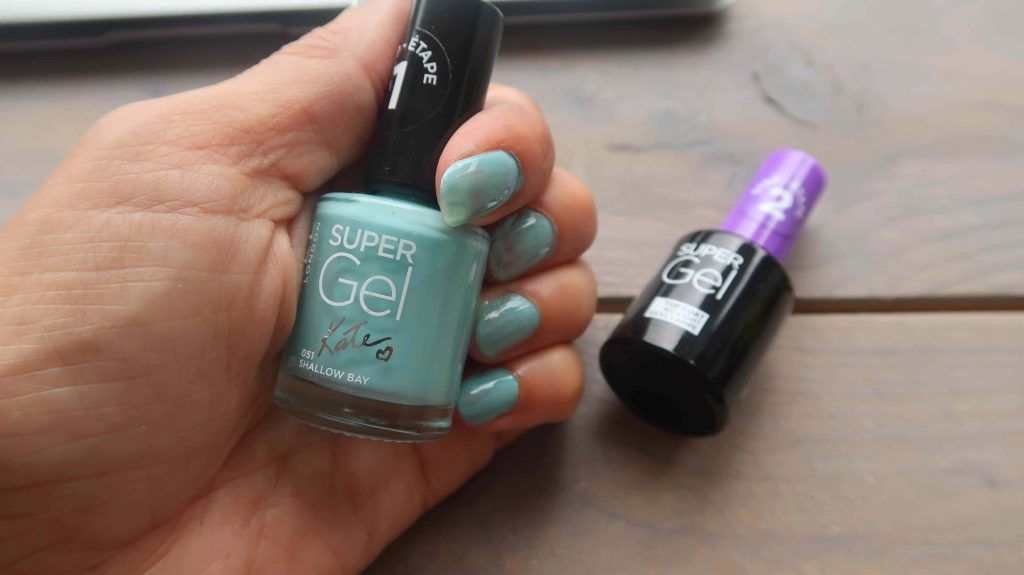 Nothing more for me than gel nail polish!
I want my nails taken care of, I like a nice color on them. Normally I use regular nail polish, but in two days I already see the first damages and the nail polish is peeling off. I usually take everything off after three or four days.
I was very curious about this gel nail polish and now know that I couldn't see myself using anything else.
Even removing clothes is child's play
You have to sit back and relax because the different layers have to dry thoroughly before applying the next layer. I didn't know what I saw when after a few days my polish was still as neat on my nail as the first day. The colors are beautiful, the polish is easy to apply and only after a week or two I have to worry about it again.
Removing it with a remover is also very quick. I am excited, you understand that.
Giveaway on instagram
From Blisso I may give away two Giveaway codes for € 30,00 stop credit on Instagram. Check out my Instagram @lodiblogt if you want to participate!